Reverie Earrings - Carmine Rose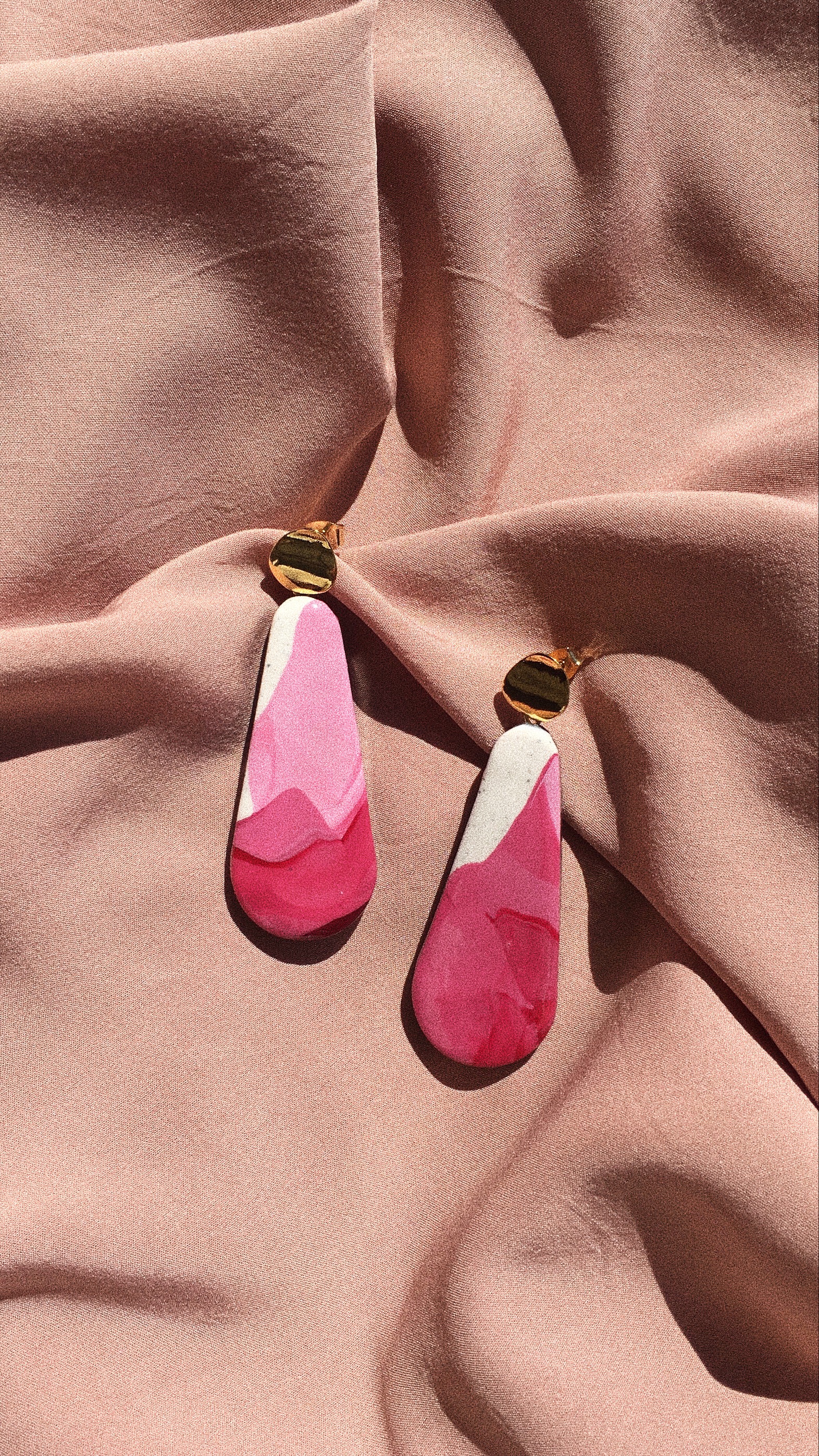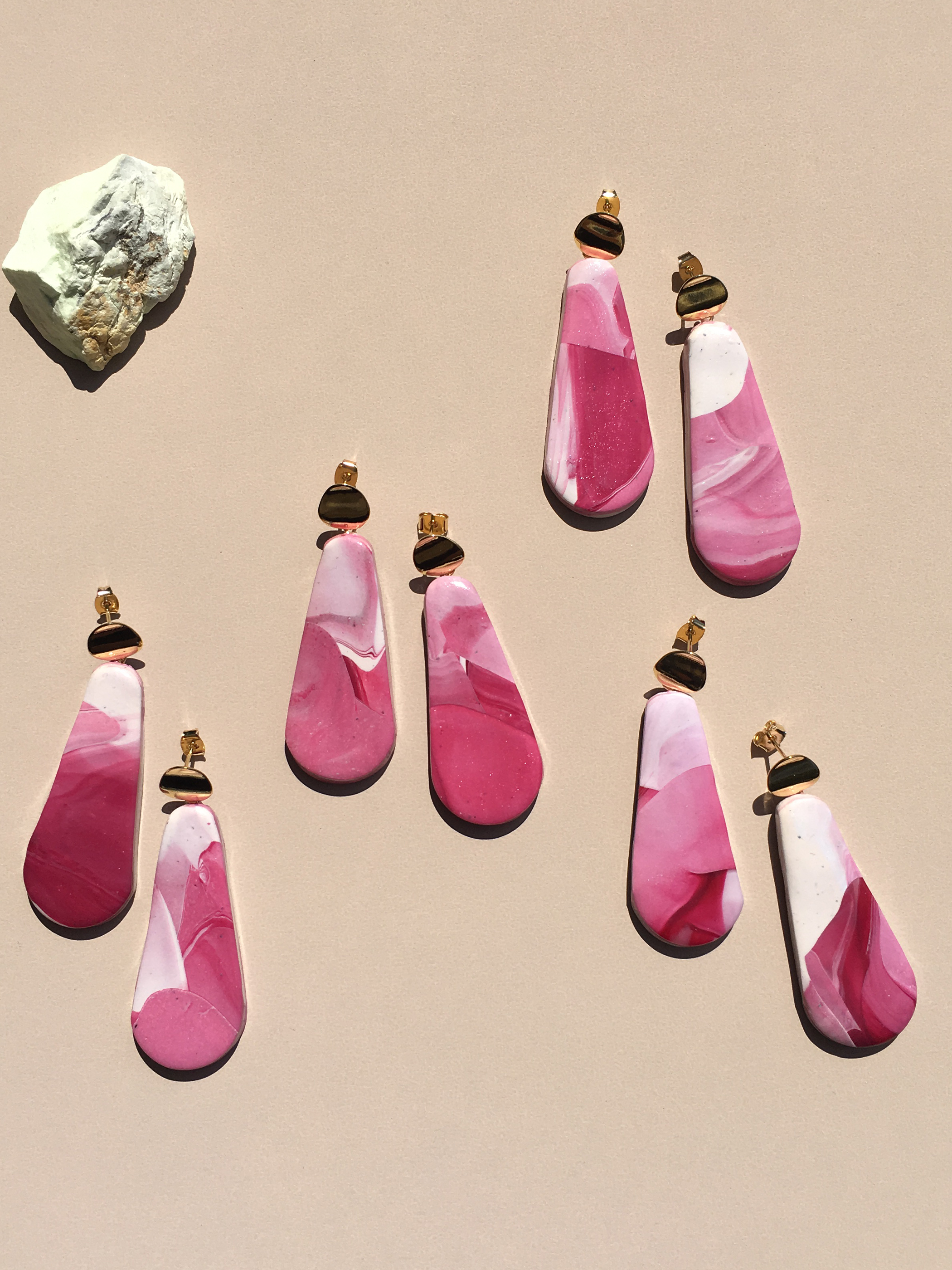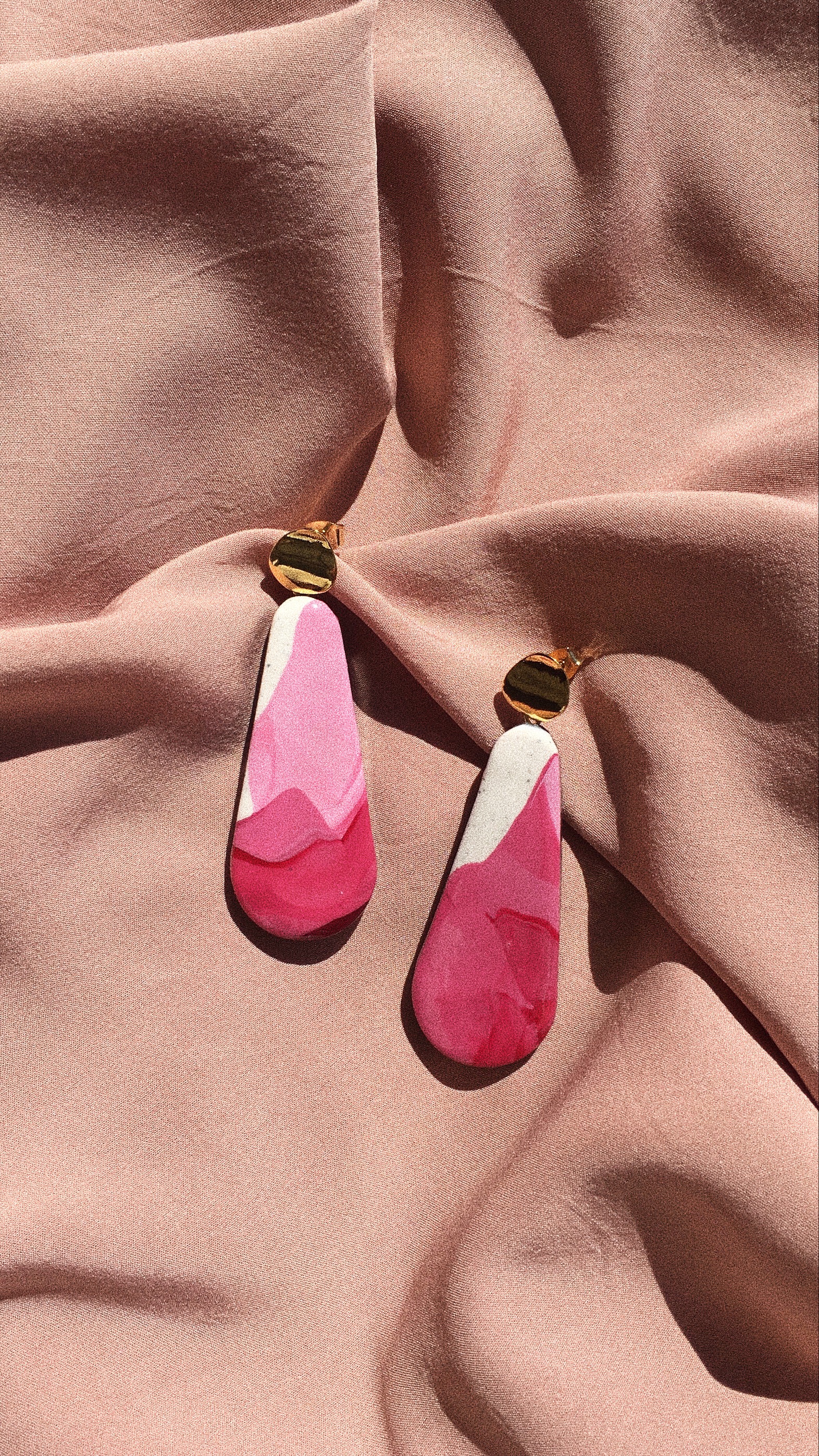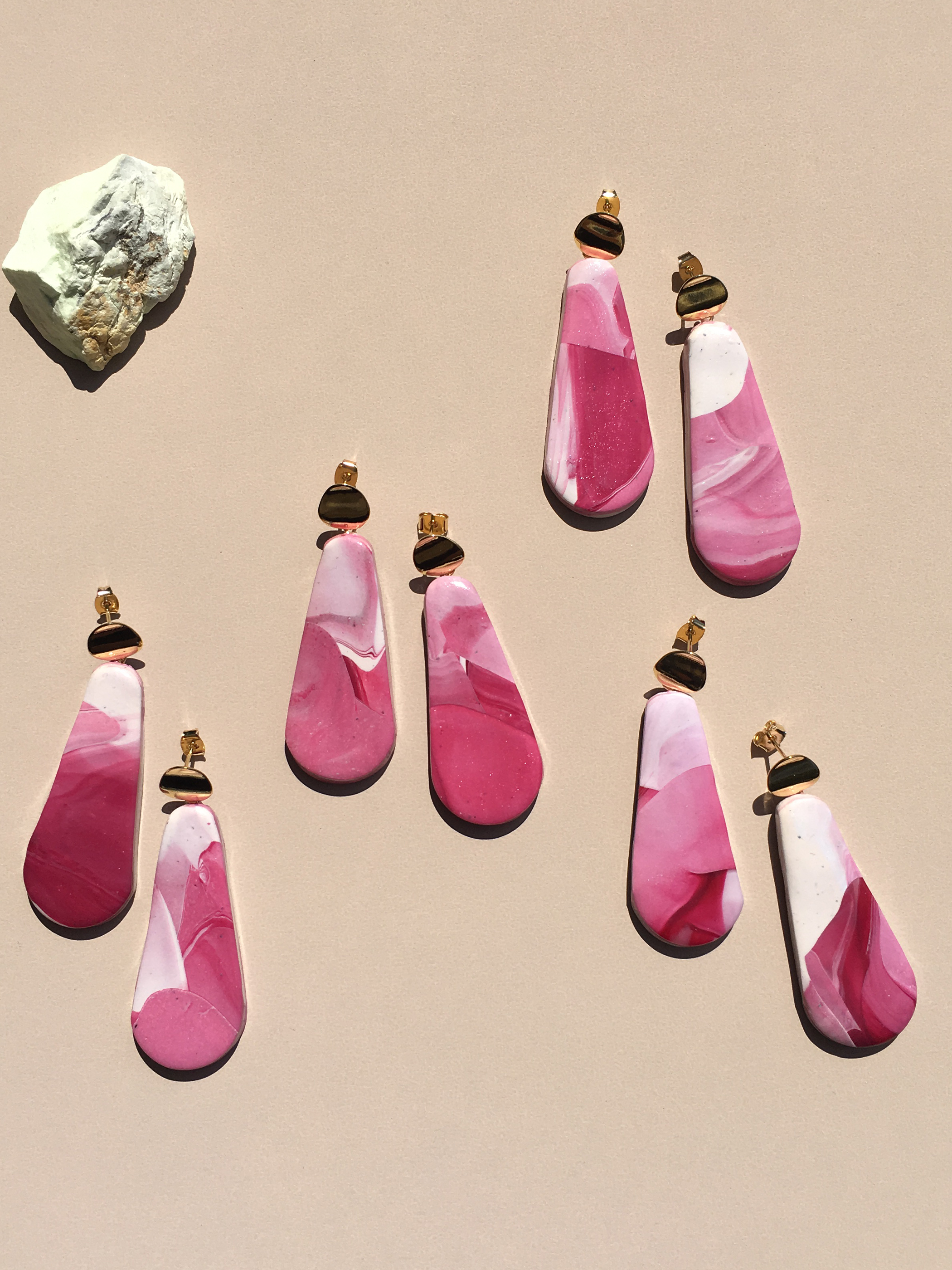 Reverie Earrings - Carmine Rose
Carmine Rose Reverie Earrings are made of a polymer blend of magenta, rose water and speckled cream in a painted brush stroke effect suspended on a polished gold plated asymmetric mini stud. Light weight, glossy finish, handmade in Melbourne.
Dimensions: 60mm (H) by 22mm (L) by 4mm (W)

Materials: Polymer, polished gold plated over brass studs and posts, butterfly clutch backings
For care instructions, please click here.