Turn Petal Earrings - Pearlescent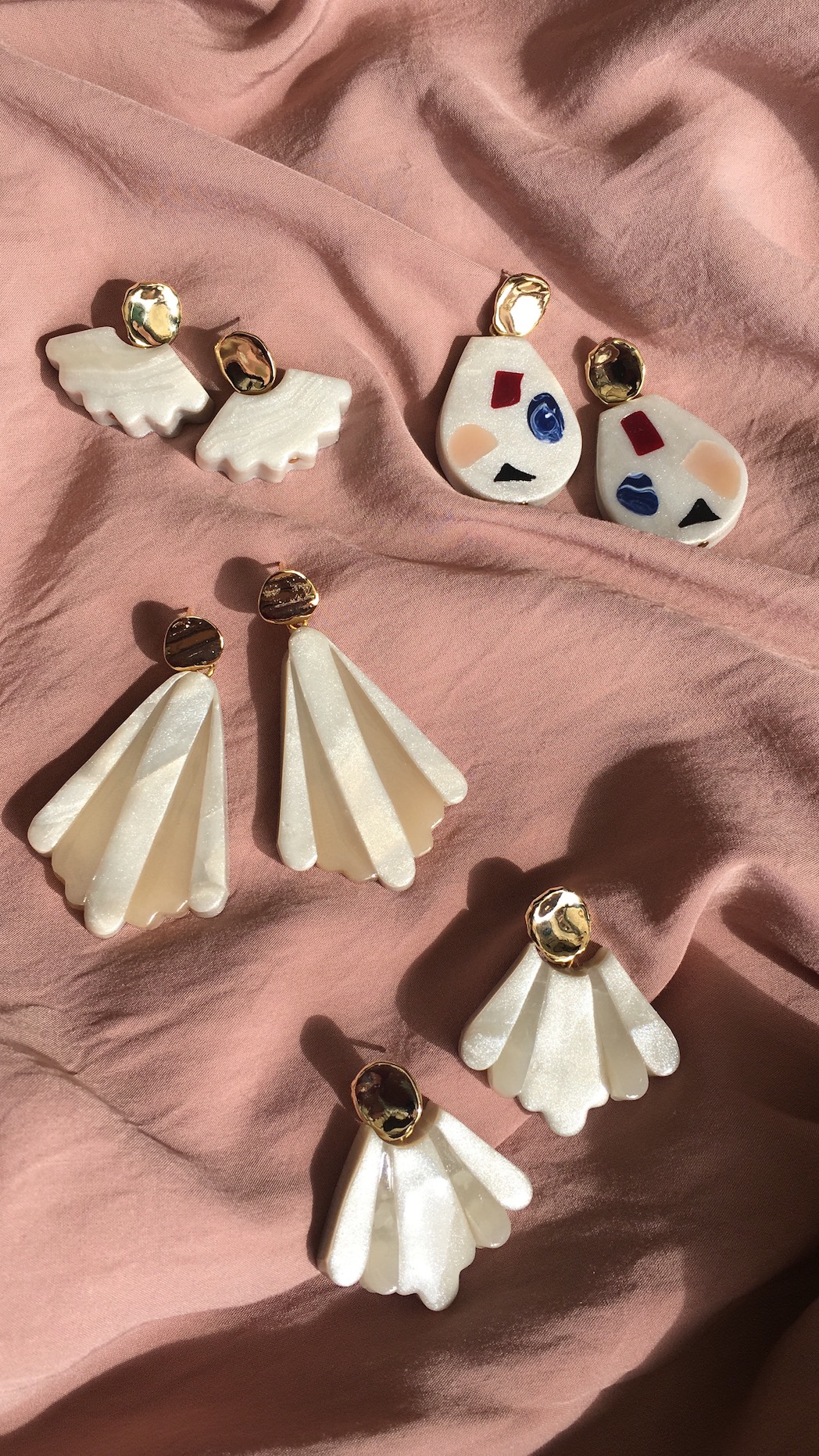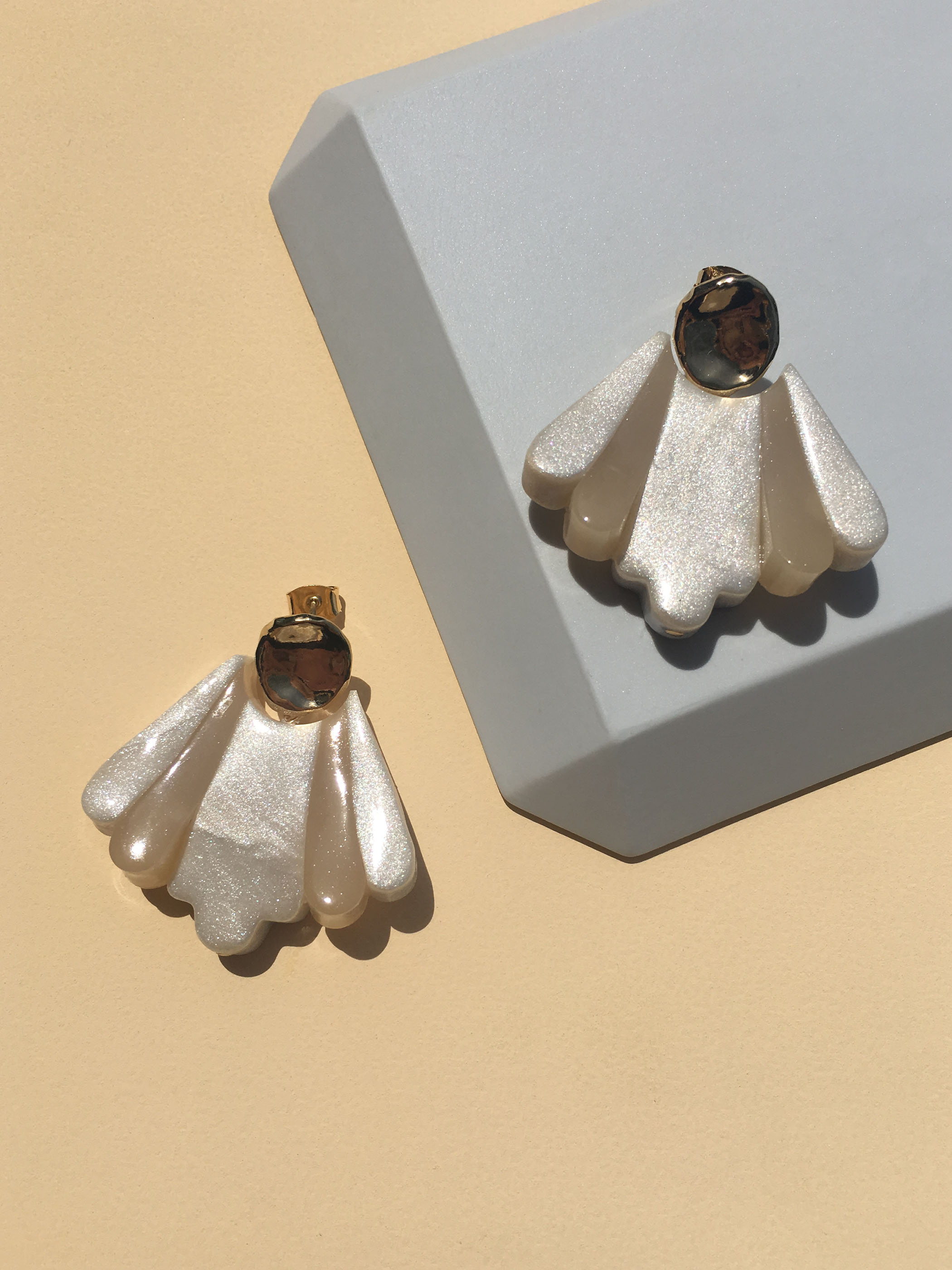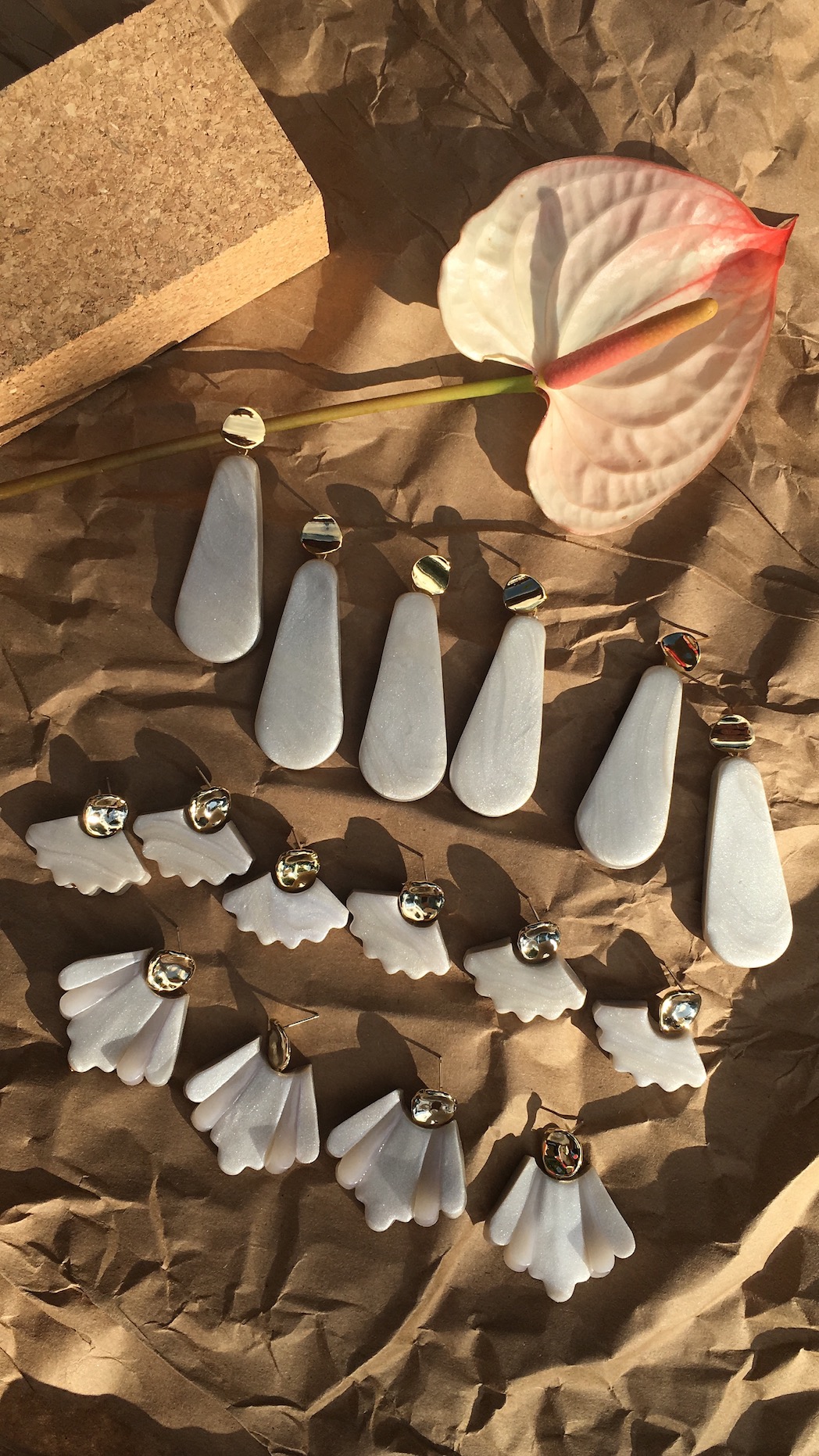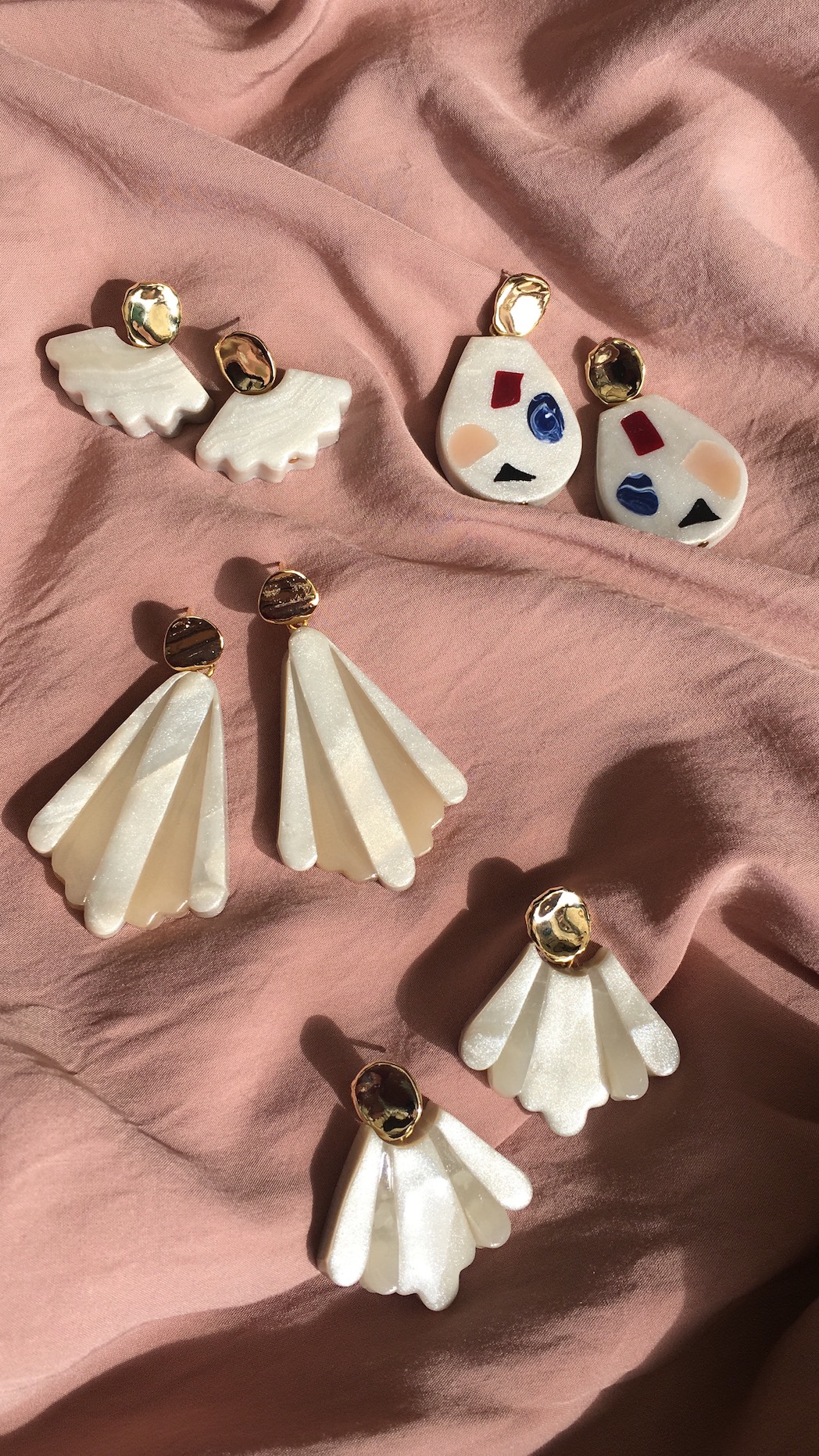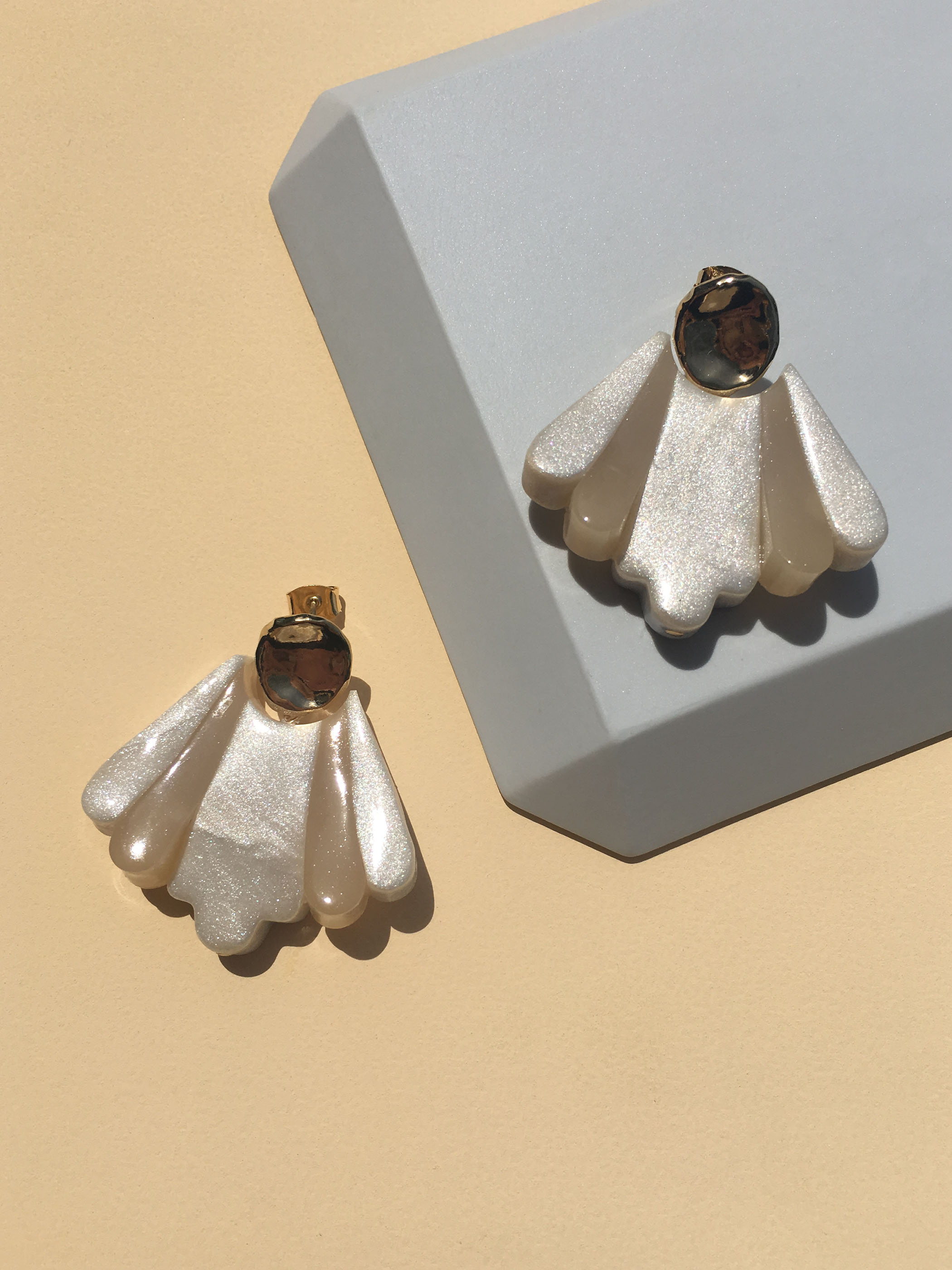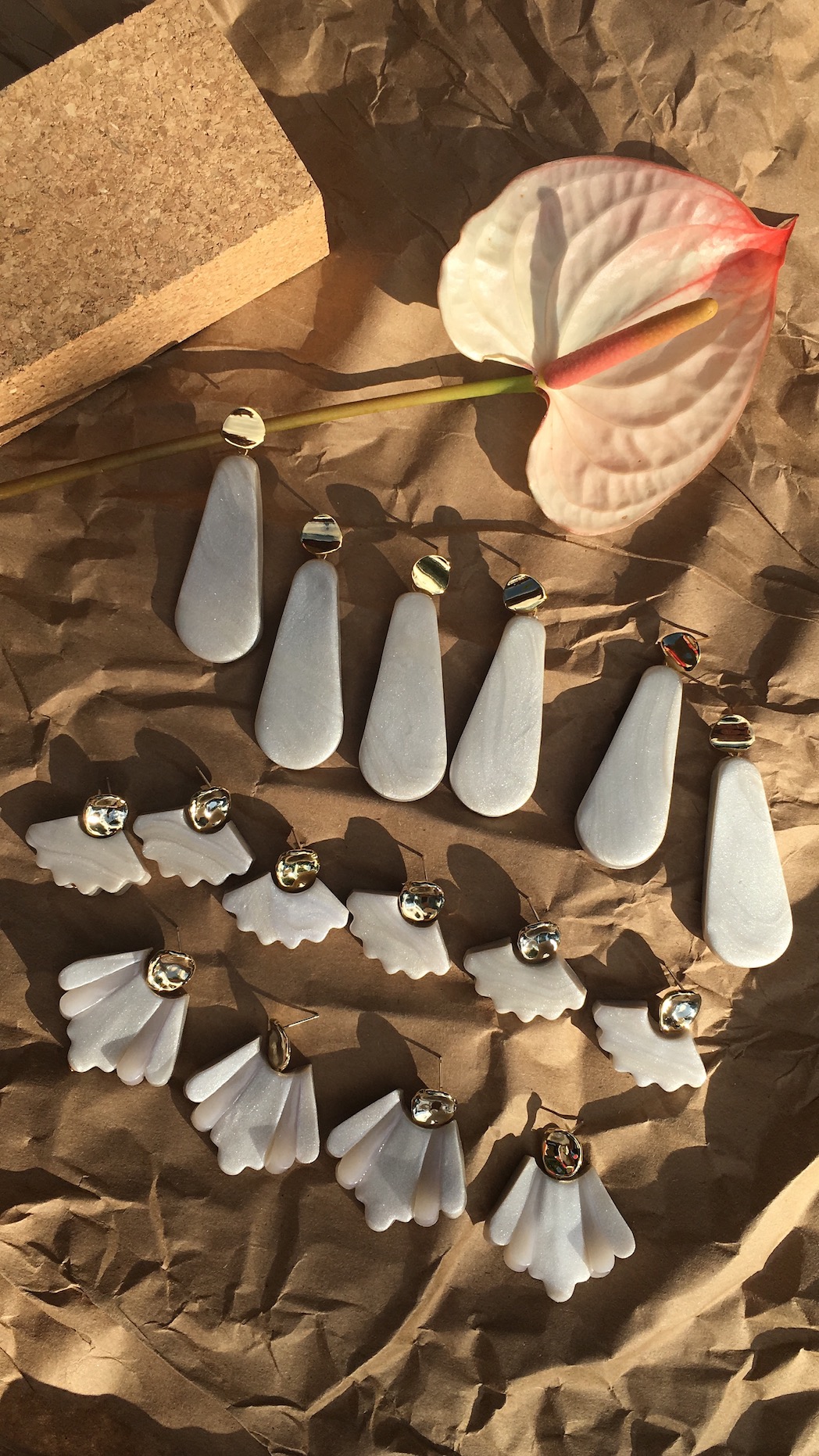 Turn Petal Earrings - Pearlescent
The Turn Petal Earrings are individually hand cut piece by piece from polymer in translucent and pearl tones. They are suspended by polished gold over brass studs and butterfly clutch backings. Light-medium weight, glossy finish, handmade in Melbourne.
Polymer clay, gold plated over brass, sterling silver post

Dimensions: Approximately 45mm (L) by 40mm (W) by 6mm (D)

For care instructions, please click here.
The Turn Pearlescent Earrings are worn by Sara Eshu (Blogger and photographer)